For more than a century, Ortofon has been on a quest for accuracy in sound and authenticity of experience. Driven by their core passions for engineering, innovation, and craftsmanship, everything Ortofon do is rooted in a desire to create the world's best phonograph cartridges, so that you can do more than just listen to the music you love. At ortofon, they also want you to feel the music.

The MC Diamond delivers the state-of-the-art technology, unmatched performance, and unparalleled accuracy you expect from our greatest phonograph cartridge ever made. But it also provides an entirely new level of experience for audiophiles.

In the words of Leif Johannsen, Ortofon's Chief Officer of Acoustics and Research, "this is recorded music like you've never heard it before – the most authentic vinyl experience in the world"

Featuring a titanium body, optimized magnet system, diamond cantilever and stylus, and a new rubber suspension, the MC Diamond is not just another high-end product upgrade, it is the highest-quality, best performing phonograph cartridge Ortofon have ever made.

For the new MC Diamond cartridge, the Ortofon Wide Range Damping System (WRD) has been re-engineered to include an enhanced rubber suspension, specially developed in-house to ensure exceptional tracking and virtually eliminates distortion and resonance. This feature allows for optimal interaction between compliance and damping, improved stability and playback, and unparalleled sound quality. Created using a new rubber compound that utilizes Multi Wall Carbon Nanotube technology (MWCNT), this new rubber suspension provides improved damping and enhances the overall performance of the MC Diamond cartridge.

The cartridge body of the MC Diamond is made of titanium using our custom Selective Laser Melting (SLM) technique. This technique allows for precise control of the density of the body, which provides extremely high internal damping, and results in a significant reduction in vibrations and enhanced sound quality. The MC Diamond's magnet system combines choice materials, optimized geometry, and unrivaled consistency that deliver unmatched performance. Together with the non-magnetic armature, the result is vivid, highly-accurate audio reproductions defined by nearly boundless dimensionality.

The MC Diamond uses a solid Diamond Cantilever that, in combination with Ortofon Replicant 100 diamond, offers extreme transparency, speed, and responsiveness beyond any other combination. The MC Diamond features the Ortofon Replicant 100, a line contact diamond stylus. The Replicant 100 distinguishes itself by having a long and narrow contact surface which closely replicates the original factory cut and provides tracing accuracy unparalleled by any other phonograph cartridge in existence.
MC Diamond
Specifikationsblad | Ortofon (EN)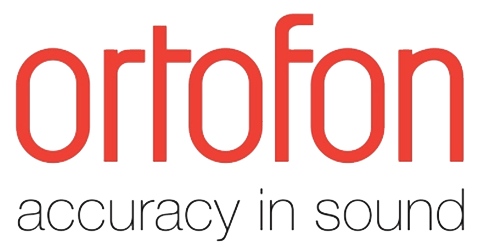 | | | |
| --- | --- | --- |
| | PRISMATCHNING på Ortofon | |
Tyvärr, eftersom tillverkarna inte gör manualer eller guider på alla språk, kan vi inte garantera att en lokal språkmanual ingår för artikeln.
- Om du är osäker på en manual tillgänglig på önskat språk, kontakta oss bara så gör vi vad vi kan för att hjälpa till.